The Pocket Blog
Pocket God vs. Desert Ashes coming soon!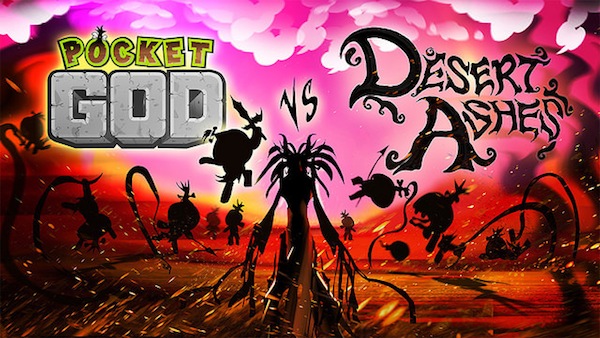 A cool crossover will be coming to PlayStation! Luc Bernard introduces "Pocket God vs. Desert Ashes! Bernard, creator of Mecho Wars and Steam Pirates, has partnered with Dave and Allan to create a new mashup of his own Desert Ashes and Pocket God for the PlayStation!
Luc states:
In a way this title was always meant to happen. A few years ago I was reading a interview with Dave Castelnuovo, and I saw how much he had liked my old title Mecho Wars. Then I mentioned on Twitter that I was playing Pocket God, and Dave saw.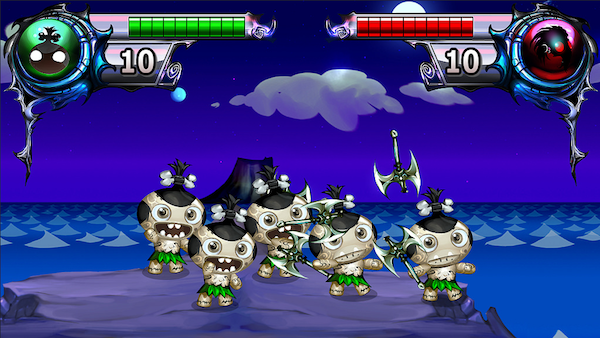 We both loved each others' work, and I got to work with Bolt Creative at one point with both Dave and Alan and it was a fun experience.
So if you want to see how everyone's favorite Pygmies will ascend to a new level of action, check out Luc's blogpost. We will keep you posted as developments occur!